Find Hostels all over the World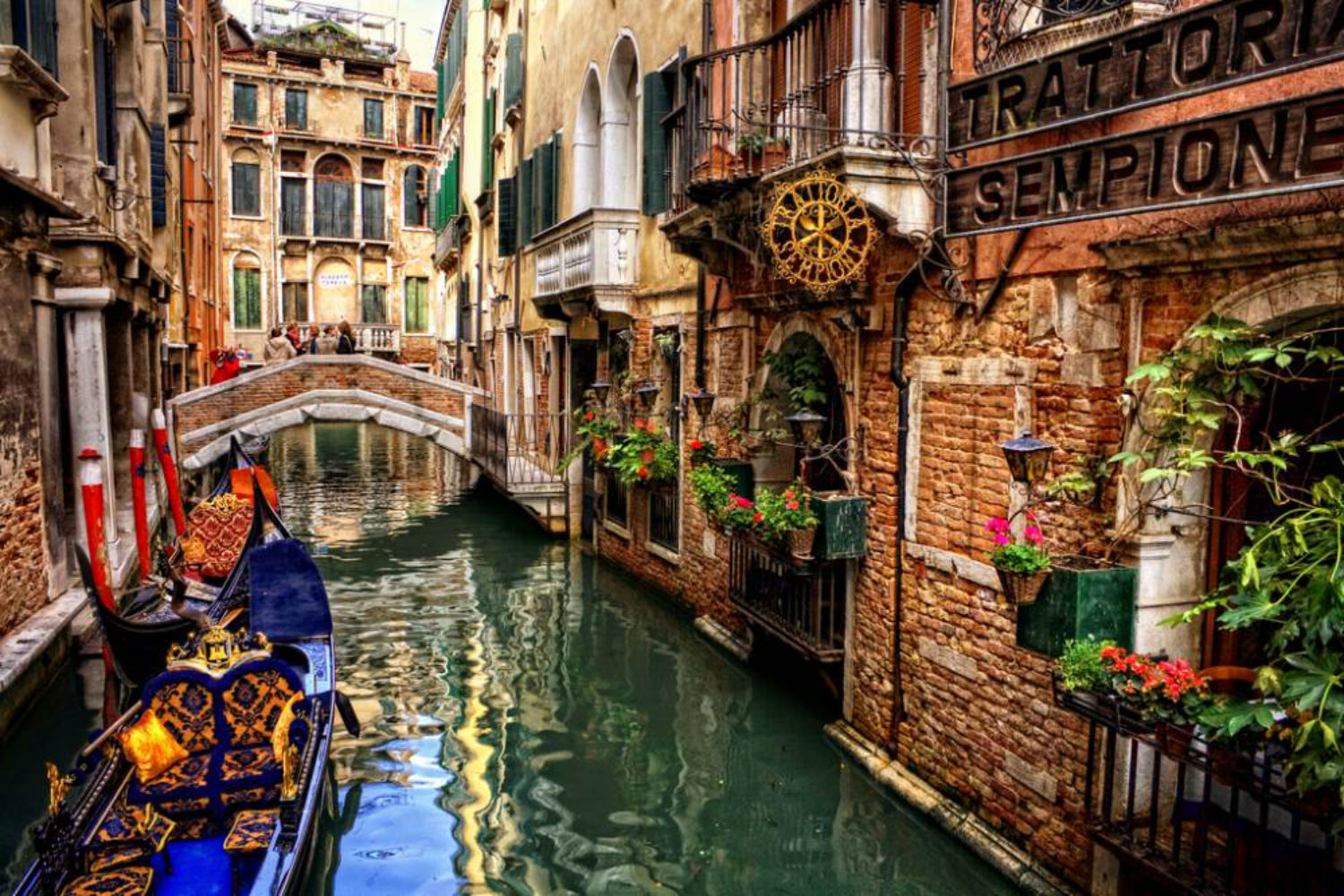 &copy By Goodmumhunting.com
Venice, The City Above the Ocean
In Tasty Italy
1. See three major sights in one square
Standing in the middle of the magnificent piazza San Marco is an experience in itself: Napoleon referred to it as the 'drawing room of Europe', apt today as, at times, it appears that much of Europe's population is crammed into this great square. But it's St Mark's basilica (Basilica di San Marco), often seen as the living testimony of Venice's links with Byzantium; Doge's Palace, once Venice's political and judicial hub; and Torre dell'Orologio, a clock tower built between 1496 and 1506, that are, not just the square's, but some of the city's main attractions.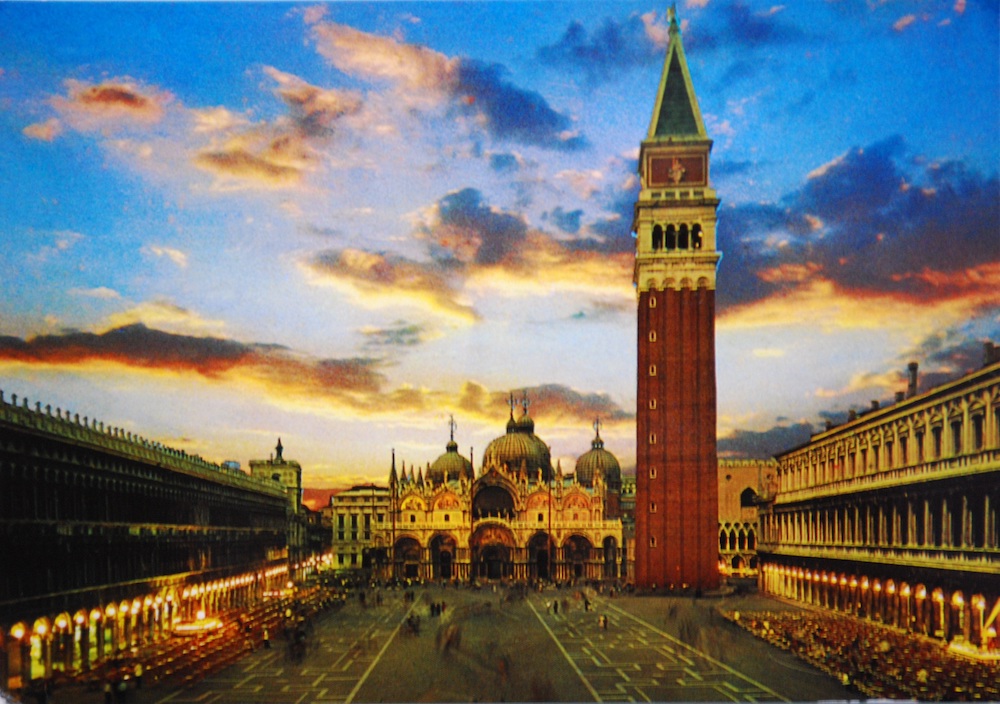 2. Get around in a gondola
No trip to Venice would be complete without a punt down one of the city's picturesque waterways in an iconic gondola.
3. Tour the Venetian masters of art
Venice is a unique and precious repository of art. From the late Middle Ages until the mid 18th century, artists of the highest caliber left their mark all over the city and works by Venice's grand masters Titian (c1488-1576), Tintoretto (c 1518-94), Canaletto (1697-1768) and Tiepolo (1727-1804) can still be viewed in situ today. See Titian's glorious 'Assumption' above the high altar at I Frari, Tintoretto's epic masterpiece 'Crucifixion' at Scuola Grande di San Rocco, and Tiepolo's monumental frescos at the Pietà and Ca' Rezzonico.
4. Drink like a Venetian – and go on a secret wine tour
To the usual Italian breakfast, light snacks, pastries and alcoholic beverages routine, Venice contributes its own specialities: the ombra and the spritz. The former is a tiny glass of wine – bianco or rosso – which is knocked back in no time and is often the whole point of a giro di ombre – an ombra-crawl around selected bacari (the accent is on the first 'a'). A spritz is an aperitivo of white wine, Campari and a shot of seltzer or sparkling water; a sweeter version is made with low-alcohol Aperol. Also flowing freely into Venetian glasses are prosecco, the bubbly white made in the hills of the Veneto region, and spento, a bubble-free version of the same wine.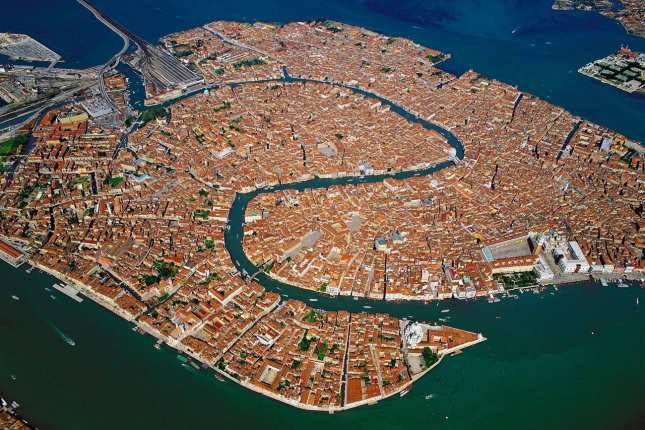 5.Walk in James Bond's footsteps
To the east of campo Santo Stefano, campiello Pisani is overlooked by the impressive 17th-century Palazzo Pisani, now the music conservatory. The palace was used for the shoot-out at the end of the 2006 James Bond film Casino Royale. An earlier Bond came to blows in the Torre dell'Orologio. Film buffs should also recognise the church of San Nicolo dei Mendicoli from Nicolas Roeg's dwarf-in-Venice movie Don't Look Now.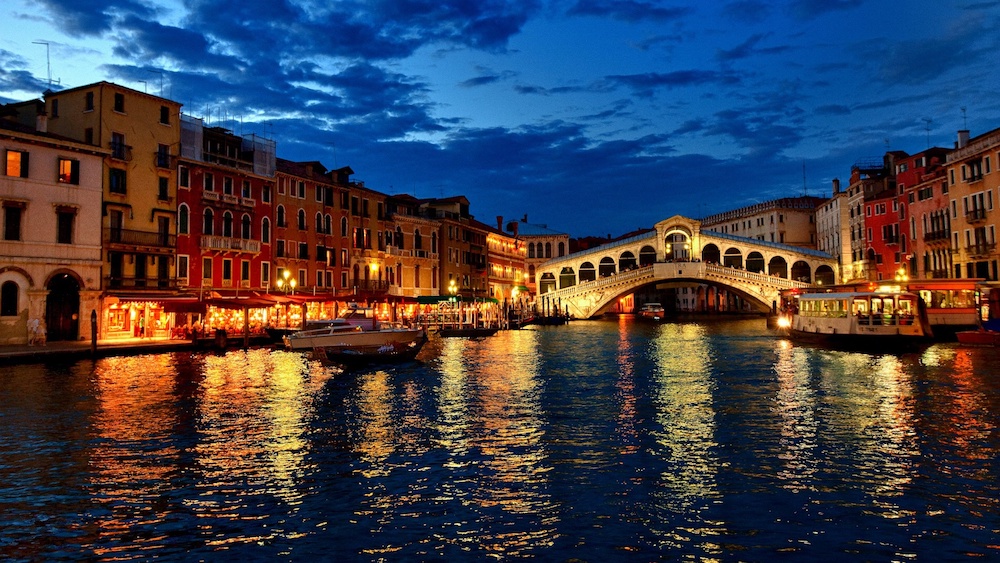 Book Hostels in Venice.
Read blog news about Venice - Weekend News in Venice