Find Hostels all over the World
&copy By Pinterest.com
World class Osaka
The best of Japan
Osaka is one of Japan's largest cities. Its location on the Yodo delta with its network of watercourses and canals spanned by more than a thousand bridges has earned Osaka the nickname: the "Venice of the East."

The city's Castle was destroyed, only to be rebuilt for reasons of prestige. Highlights include the five-story, 42-meter-tall main tower.

Osaka's best-known temple, Shitenno-ji, was Japan's first Buddhist temple. This lovely temple remains the oldest such religious site to be officially administered.

Looking a little as if it might be made of giant Lego blocks, the Osaka Aquarium Kaiyukan is one of the world's biggest.


Providing some of the best views over Osaka, particularly of the port area and the Tempozan Harbor Village, the massive Tempozan Ferris Wheel is one of the largest in Asia.

The Tsutenkaku tower is in the city center and stands on the site of a replica of the Eiffel Tower that was destroyed in WWII. The structure offers some of the best views over Osaka. A little further away stands the 108-meter-tall, red steel Kobe Port Tower.

The National Museum of Art is a unique underground art museum just a few minutes from the city center on Nakanoshima, a small island between the Tosabori and Dojima rivers.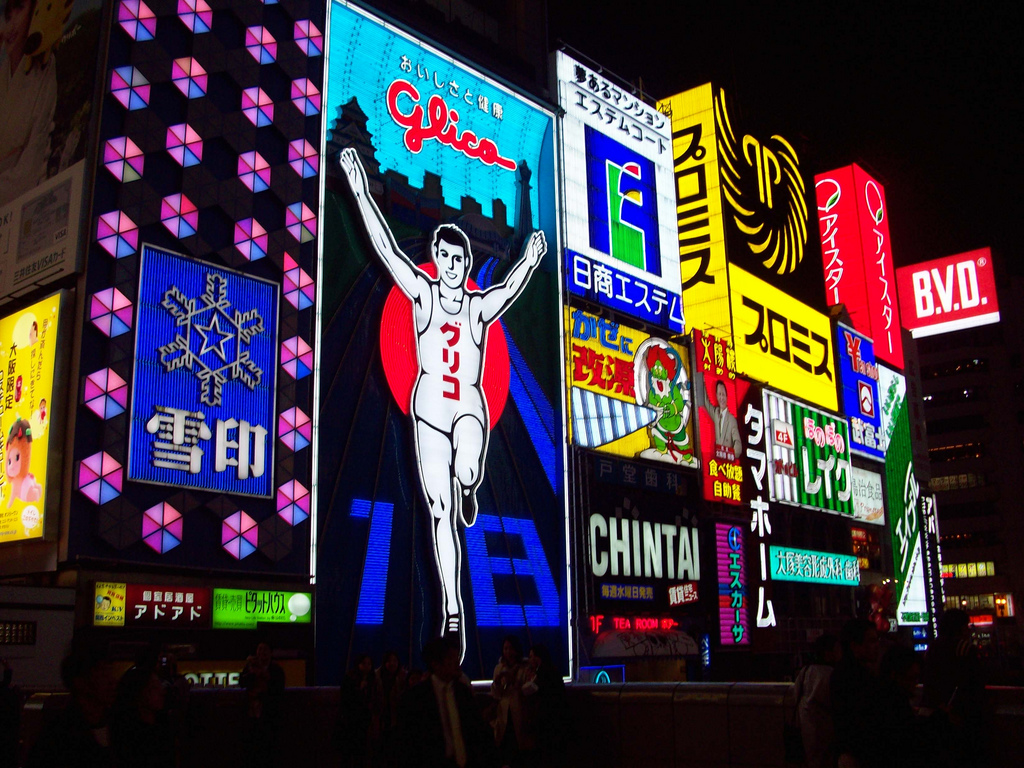 Osaka's largest green space, Tennoji Park is noticed for its many fragrant flower beds and, in spring, its cherry blossoms.

The Science Museum is a delightful outing for those traveling with kids. Located above the National Museum of Art, the museum contains numerous hands-on and interactive exhibits.

The Umeda Sky Building is a stunning landmark consisting of two office towers joined at the top by a large platform-like structure. It's this rooftop structure that draws visitors.

One of Osaka's newest attractions, Universal Studios Japan is also one of the city's busiest. and one of only four Universal theme parks worldwide.
Book Hostels in Osaka.
Read blog news about Osaka - Weekend News in Osaka